Новые технологии и методы лечения деформаций позвоночника у взрослых
Speakers
Колесов Сергей Васильевич
Заведующий отделением патологии позвоночника ФГБУ НМИЦ ТО им. Н. Н. Приорова, профессор, д.м.н.

Сычев Виталий Александрович
Руководитель научного отдела компании «Малти-Системс Текнолоджи»

Carsten Neumann
Dept. of Trauma Surgery, University Hospital, Regensburg, Germany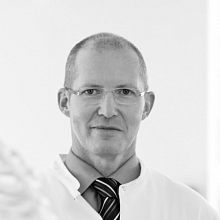 Christian Bach
Department of Orthopedics and Traumatology, Clinic Floridsdorf, Teaching Hospital Vienna Medical University, Prim, Prof, Dr. Mag.
В рамках эфира будут обсуждаться вопросы лечения деформаций позвоночника с использованием современных технологий: трёхколонных остеотомий, 3D моделирования, 3D печати и других методов. Также спикеры обсудят клинические случаи.
Партнер мероприятия -
компания МСТ
Новые технологии и методы лечения деформаций позвоночника у взрослых
We process and answer every question
See also
Meniscus suture